Featured Ecommerce Websites
NNC Infotech ecommerce designs rely on consistent, direct content and visual calls to action that appeal to emotion. Our user interfaces are never complex and site efficiently reigns supreme. View some of our most successful ecommerce creations.
VIEW
PROJECT

VIEW
PROJECT

VIEW
PROJECT

VIEW
PROJECT

VIEW
PROJECT

VIEW
PROJECT

Before

After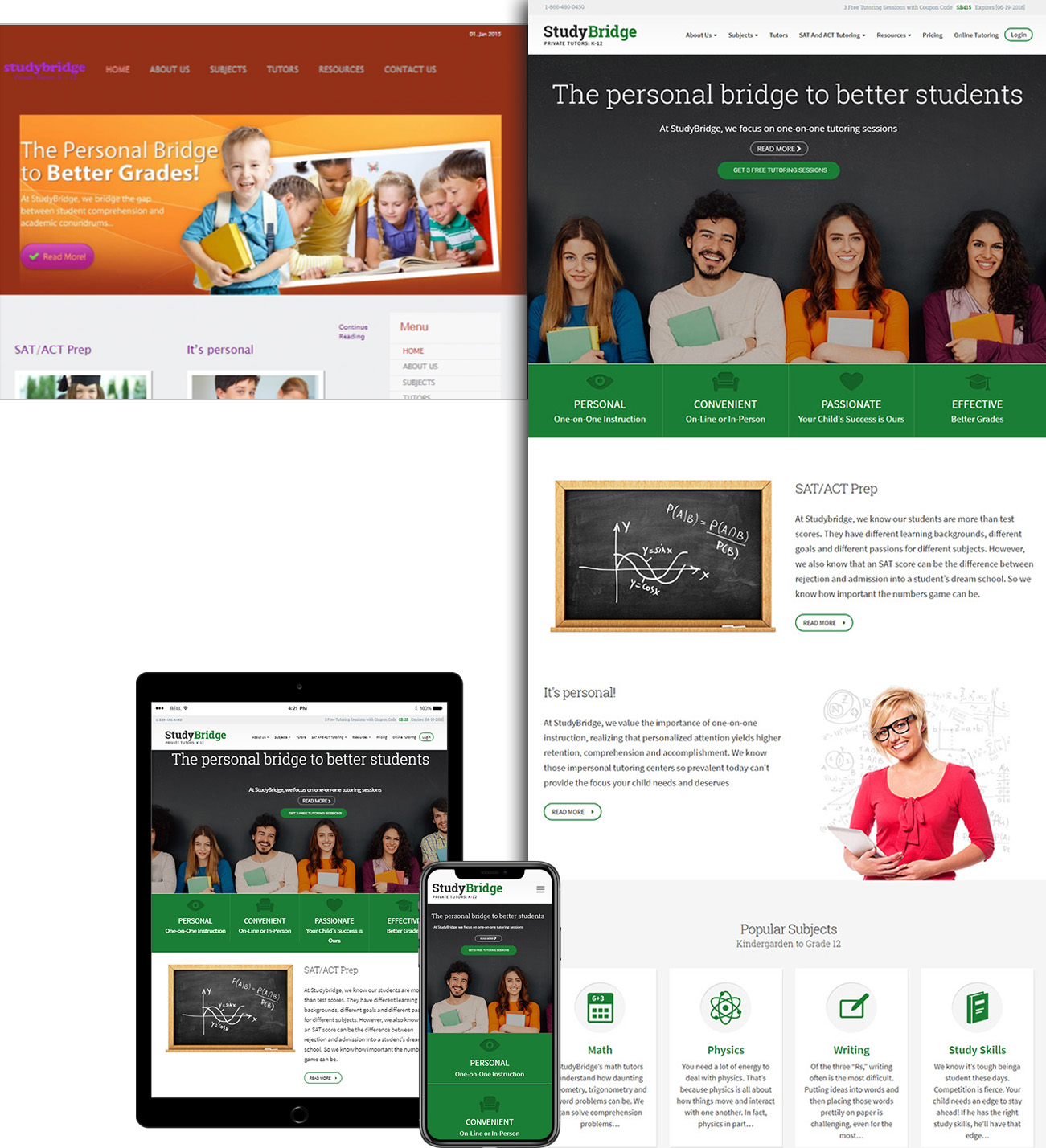 Before

After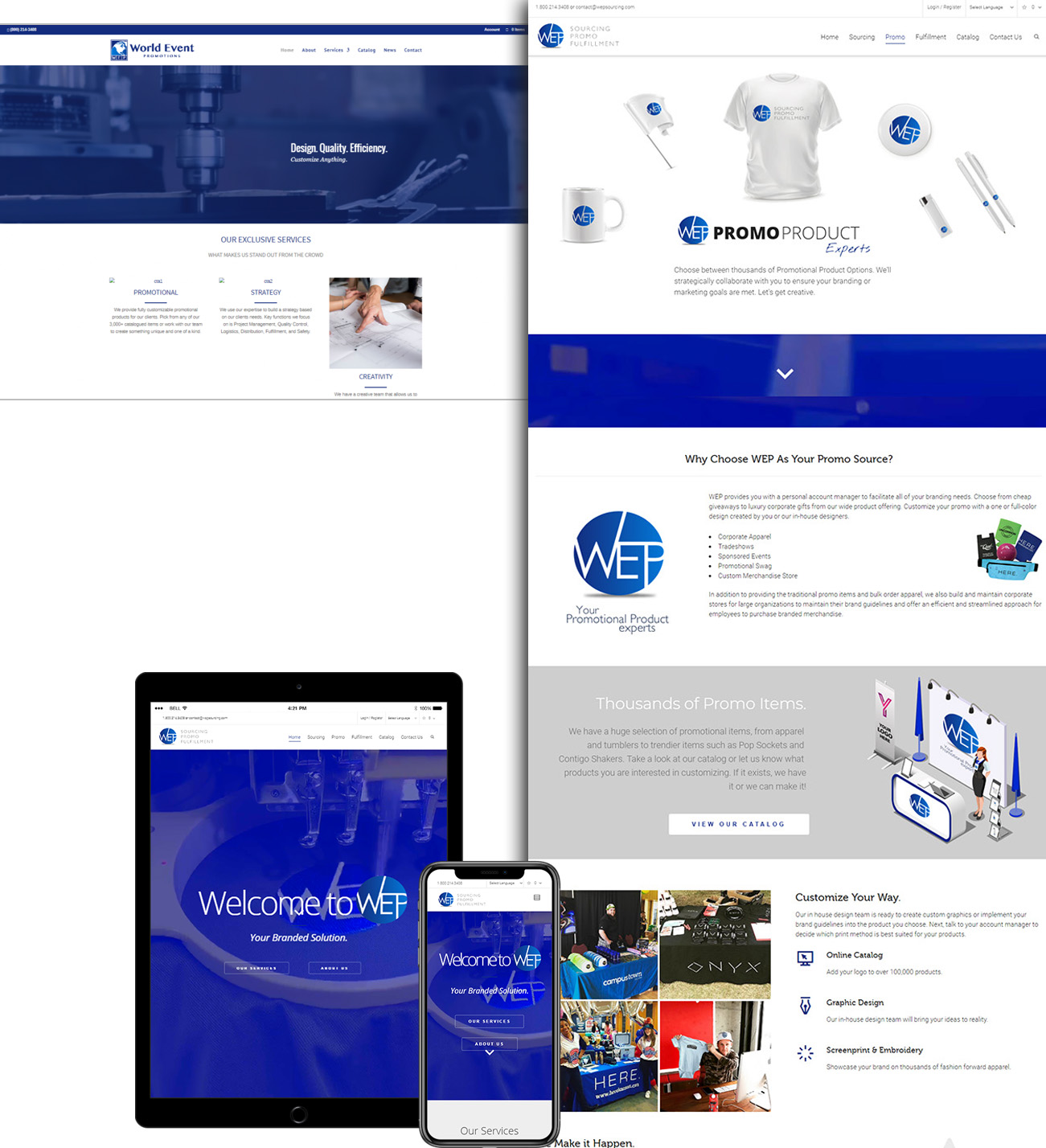 Before

After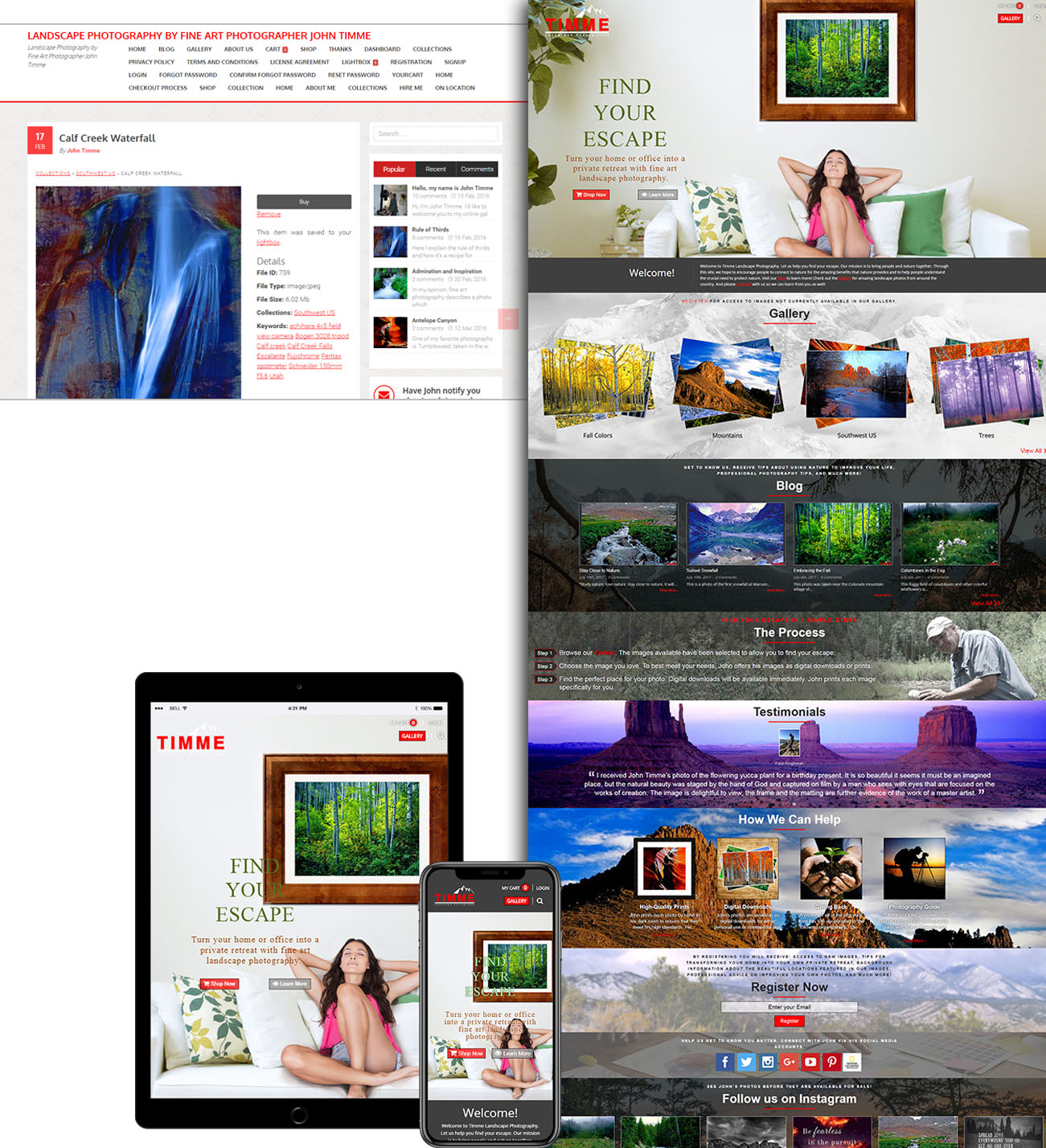 Before

After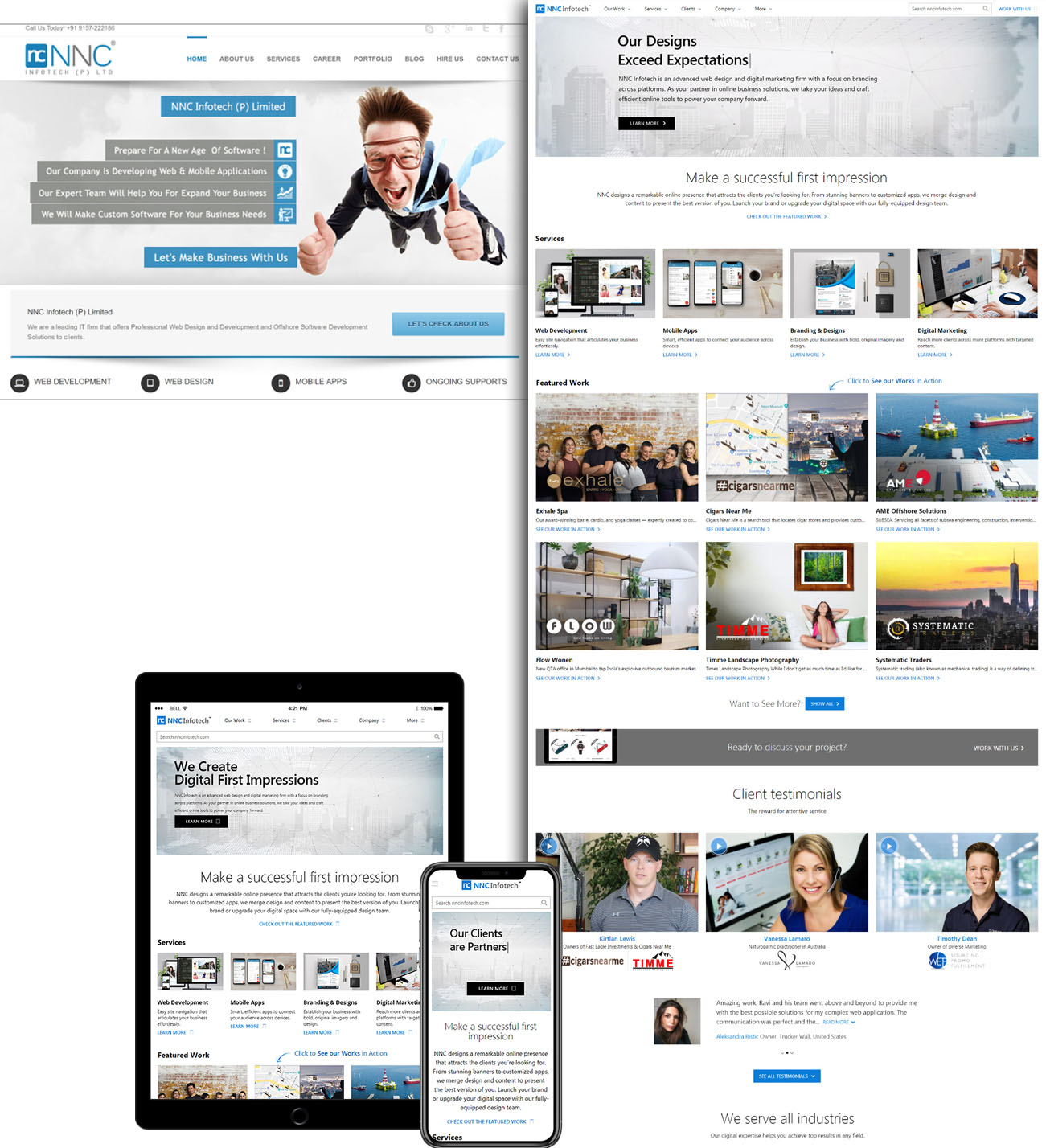 CLICK TO VIEW DETAILS
Essential Features
A strong ecommerce site is easy to navigate and fun to browse. We focus on creating energy that propels users to shop and eliminates the pain of slow load times and faulty graphics. Here are some of the main features you can enjoy.
Recommended Pages
Let your shoppers' interests guide them. Your search will suggest pages to site visitors that will gently prompt them to continue shopping, and subsequently purchasing more. You can also highlight promotions and featured products to drive traffic throughout your site.
Relevant Products
Some products go well together, and showing your consumers which items in your store complement each other best will aid in driving more sales per visitor. This feature is known to influence users and create greater interest and organization in user behavior. Relevant products are a great form of advertising for a new user who may be unfamiliar with your product range. Adding social media functions allows shoppers to share items with friends and attract even more users to your site. Appealing to interests and providing helpful information during the shopping experience helps online consumers benefit from the expertise of a sales associate without the real interaction, expanding the retail experience beyond the storefront.
Search Filters
Personalization is key to a great shopping experience, which is why we implement filtering into the search function of our websites. Users can block unwanted attributes or include the most important features in their search to discover the products that match their interests. This is arguably the most important tool on your site; a search that isn't comprehensive will lead to low conversions quickly. View All options, sorting and detailed filtering will make the online experience more user-friendly and help your consumers find exactly what they're looking for.
Product Info
We help businesses express product details in a clear, exciting way to users know what's being offered at a glance. Our designs include space for colors, size, inventory, description, images and more. Whether your site is minimalist or more visually intense, a clear product page is vital for success. Additional features such as product stock notification can help consumers stay with your brand even during a low stock period and lowers the likelihood that they'll shop your competitor. Extensive product information will drive interest and build trust with your audience.
Comprehensive Cart
The little things matter in every NNC Infotech design, and that includes your users' shopping cart. Our research and experience means we automatically recommend and design the most important functions for your site, such as thumbnail images for items in your cart, Save For Later options, and the ability to change product quantities in the cart. The user experience is always our main focus and creating the smoothest checkout experience means your clients are highly likely to complete their transactions. Ease and convenience are king when it comes to developing a successful ecommerce store.
Shipping Options
Shipping is a cost many consumers wish to avoid, and yet it's an essential part of ensuring your merchandise reaches the customer without causing you to lose money. This is why simple flat rate shipping for a dynamic shop with varying products isn't advised. Shoppers love choices, which is why we design attractive features to display shipping costs, times and options for customers so they can choose the best option for their order and feel like they're in the driver seat. Checkout doesn't have to be a cumbersome task with the right tools.
Order Confirmation
When a user submits payment for their order, ease their concerns with a vibrant confirmation page that assures them their order was successful and provides all the relevant information needed for their order, including a recap of their purchases, confirmation, and contact information to your business along with information on when they can expect their shipping notification. You may even choose to offer text or social media alerts about their order. Once the order ships, send your consumers tracking information so they can keep up with the progress of their package.
How to Build a Successful Ecommerce Website
Our developers understand the features that resonate with consumers and how to create a truly enjoyable and inviting user experience. We follow a standard process to ensure your ecommerce store is successful.
Design clear goals on each page
Each page of your site must have a specific motive.During the initial discovery, we identify your mission and goals, which lead the development of the ecommerce design. Whether a user is on the home page discovering products and categories, or browsing a product page and deciding to purchase, every page of your site should encourage the user to do something specific that leads to a purchase. Even checkout should have a goal of completing the transaction smoothly, quickly and securely. As we plan your site together, goals are the defining force.
Share Contact Details
If your customers need to get in touch with you, it should be simple and easy to find. Have you ever found yourself becoming agitated looking for contact information on a website? This is the kind of interactions we avoid in our site development at NNC Infotech. We keep your contact info in plain sight and include pages for Frequently Asked Questions, store locations, comments and even secure protected contact forms to make it easy for users to connect with you. Reviews and social media links are also great ways to connect with your audience.
Increase brand loyalty
When you launch or update your ecommerce site your current clients will visit, looking to view your new products or to purchase their old favorites. For new visitors to your site you're probably one of several stores they're browsing while looking for a product. The more visits you receive from a user, the more likely they are to purchase. An attractive and high-functioning site will increase your brand loyalty and invite users back to your site on a regular basis. Continue to connect with your visitors through newsletters, product notifications, email blasts and more.
Stress-free checkout process
Create a checkout process that makes it effortless for your visitors to purchase your products.It has been proven that the more cluttered and complicated an online checkout page becomes, the more likely a customer who was willing to make purchase will just exit your site instead. As well as maintaining a simplified checkout process, work to make your customers clearly aware of extra costs such as flat, expensive shipping rates that could hamper a potential sale. Finally, display trust symbols like VeriSign or McAfee badges proudly on your website in order to indicate that your checkout process has been verified and is secure in order to help ease any fears that potential customers could have when shopping online.
No Downtime
If your site isn't live, you can't secure sales. We conduct heavy maintenance on your site to check for malware, bugs, spam, bots and other digital attacks to keep your store up and running 24/7. We'll discuss security options with your web host or third party providers and recommend products based on how rapidly your business grows. Our developers design your site for quick and efficient loading times and compatibility across internet browsers and devices so you can rest easy knowing your site is live no matter where you are.
NNC Infotech Private Limitedis recognized as a Top Digital Agency by
Sign up to get the latest on digital trends
Here at DecodeUp Technologies, we know it can be stressful for a new company to balance successful operations with implementing effective Web & Mobile Application Development tactics. That's why we're here to help! We're anLEARN MORE

With the second quarter of 2017 upon us, and great speculation over what the year has in store for SEO, I have decided to write an article focused on the most important game changers in searchLEARN MORE

The beginning of every new year is the time for predictions. Let's be honest. Predictions are rarely about what's going to happen in the twelve next months but rather a list of things we'd likeLEARN MORE